881 W Walnut Street
St. Charles, MI 48655
St. Charles Community
Middle/High School
Home of the Bulldogs
Phone (989)865-9991
Fax (989) 865-8185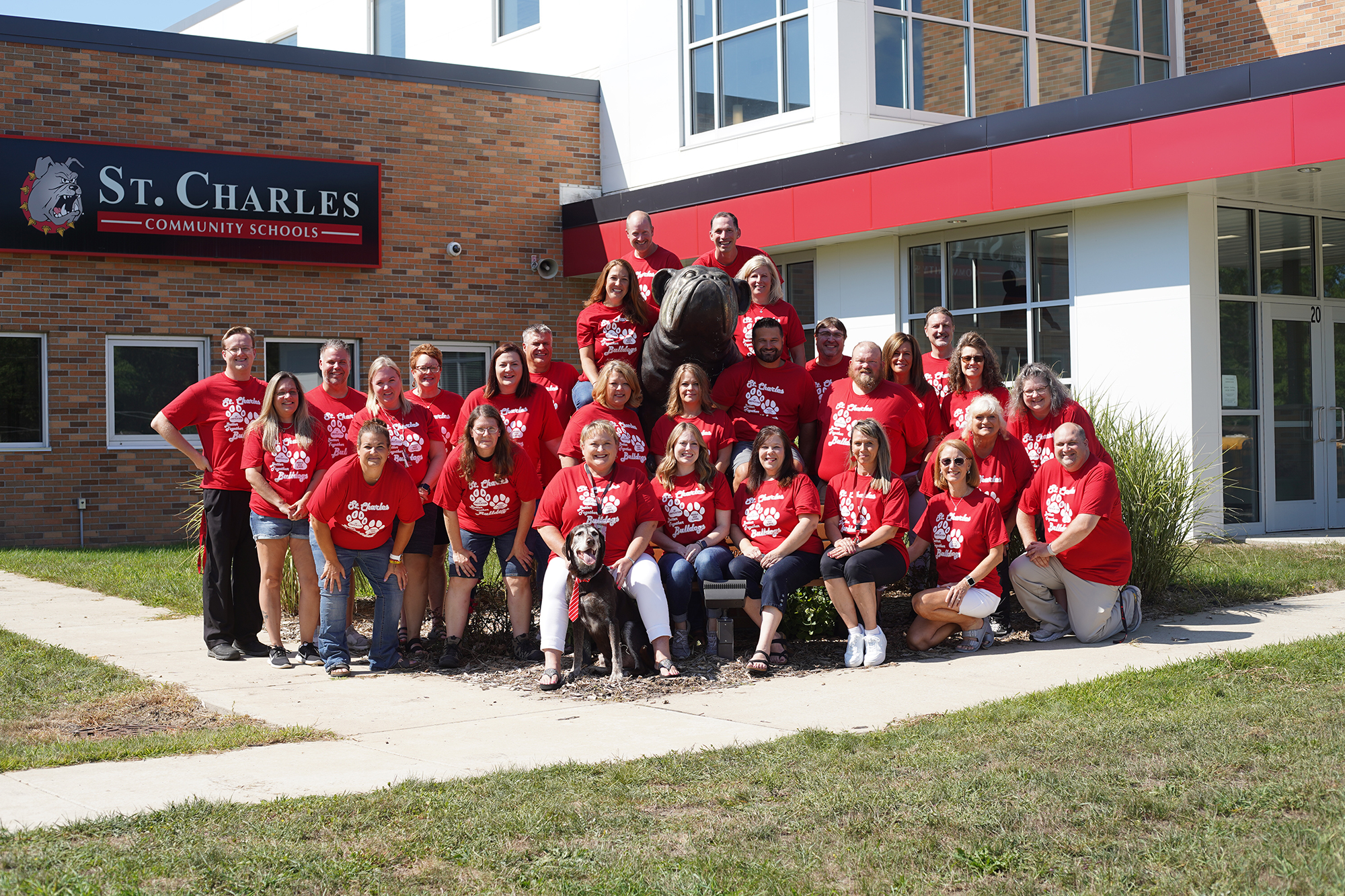 Be assured, anyone can overthrow you one by one. But stand together in unity, and your combined strength will give your enemies second thoughts.
Steven J. Lawson

St. Charles Middle/High School Has a New Minion In Town
Welcome Mrs. Amy Leffel
Principal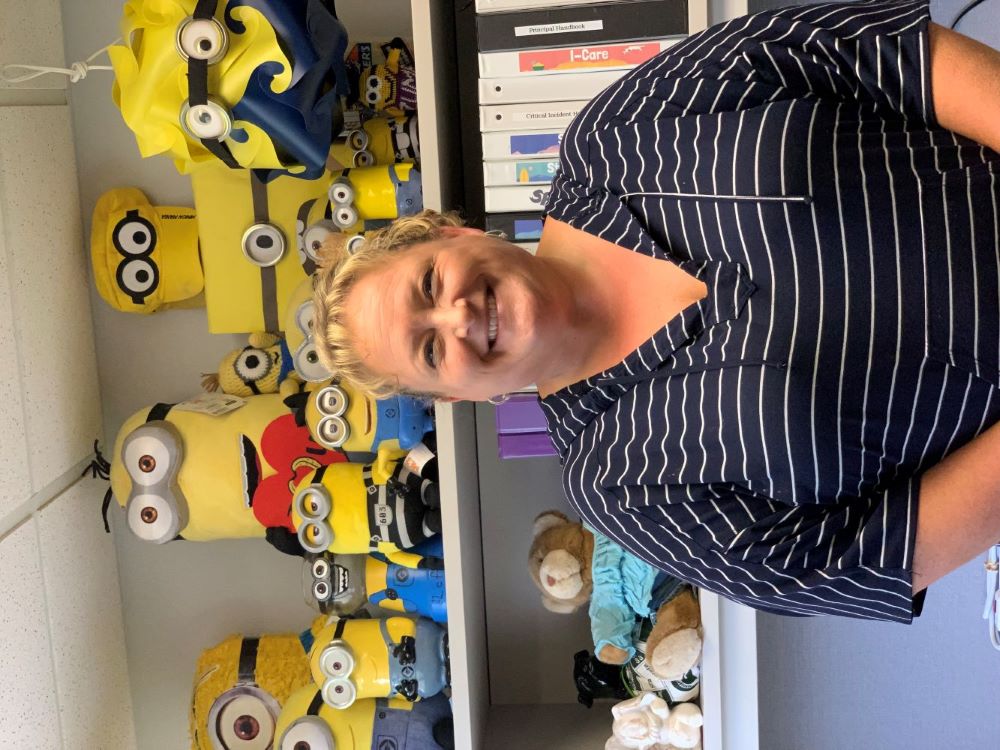 Meet the Middle/High School Office Staff
High School Office
Jill Hendrickson, hendricksonj@stccs. org
Administrative Assistant to High School Principal/Internal Accounts
Donna Schantz, schantzd@stccs.org
Attendance Office Professional/Middle & High School Office Secretary
Guidance Office
Jane Jordan, jordanj@stccs.org
Guidance Counselor/Testing Coordinator
Marcie Kushion, kushionm@stccs.org
Administrative Assitant Guidance Office/Count Day Attendance Coordinator
Athletic Office
Leon Larsen, larsenl@stccs.org
Athletic Director/Community Center Coordinator/High School Student Council Advisor
Donna Schantz, schantzd@stccs.org
Administrative Assistant to Athletic Director
Congratulations to the 1961, 1962, 1963, 1964, and 1965 St. Charles Football Teams. They are being inducted into the Saginaw County Sports Hall of Fame! Way to go Bulldogs!!! The Ceremony is Sunday, November 6th, 2022 at Horizons Conference Center. For ticket information, please contact Sharon Bade at (989) 239-9874.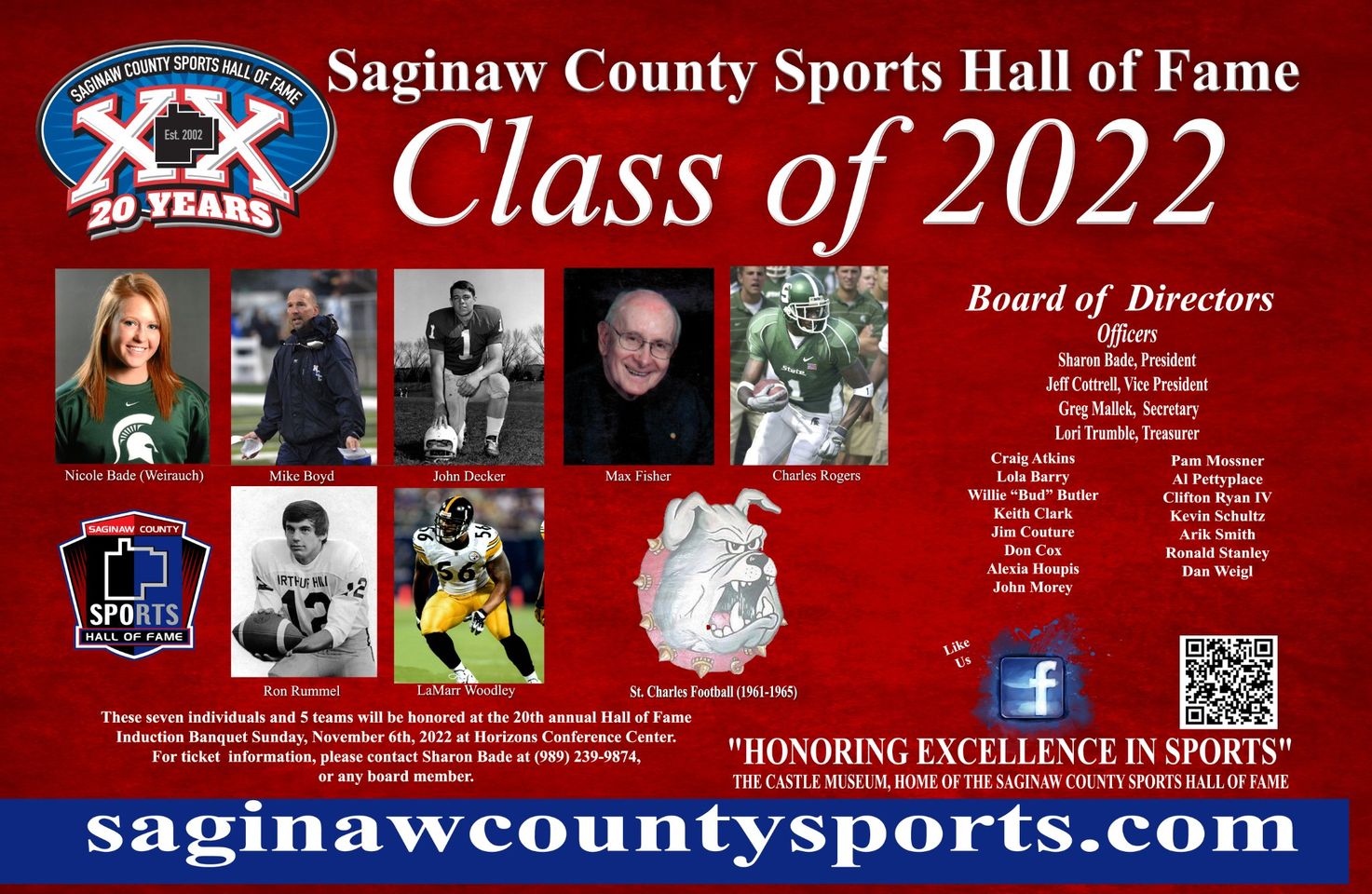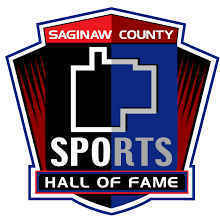 There are no upcoming events today.