Competitive Cheer Remains Undefeated With A First Place Win Saturday At Heritage.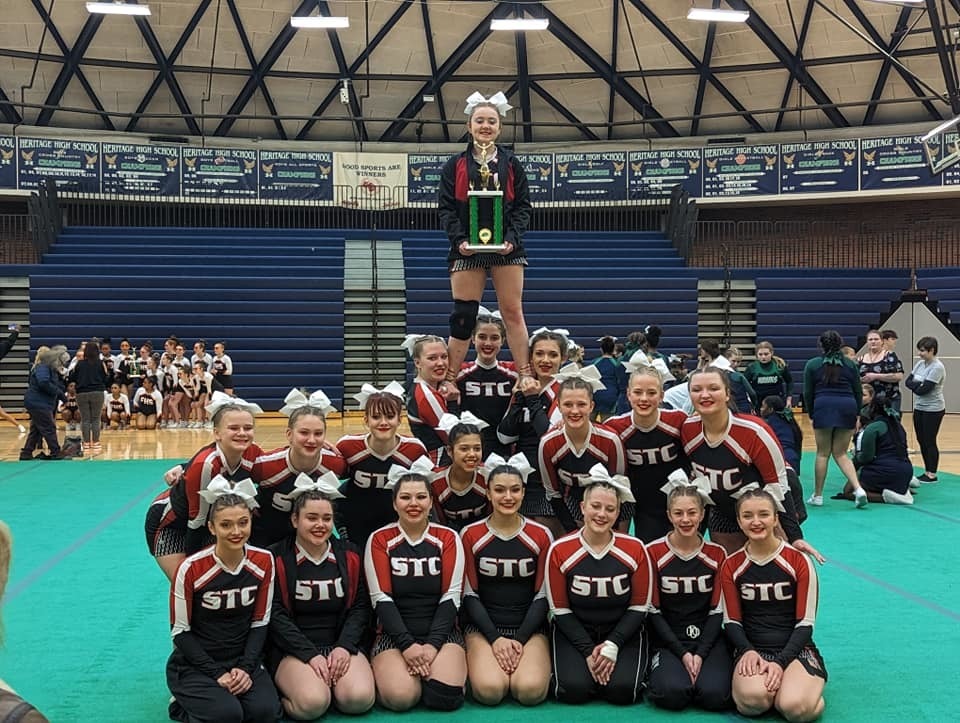 Every year when basketball season comes around I can't help think about one of our best basketball coaches. Rest in Peace Larry Niederstadt, you may be gone but those of us that you touched our life, will never forget you!!! Thank you!!! Donna Schantz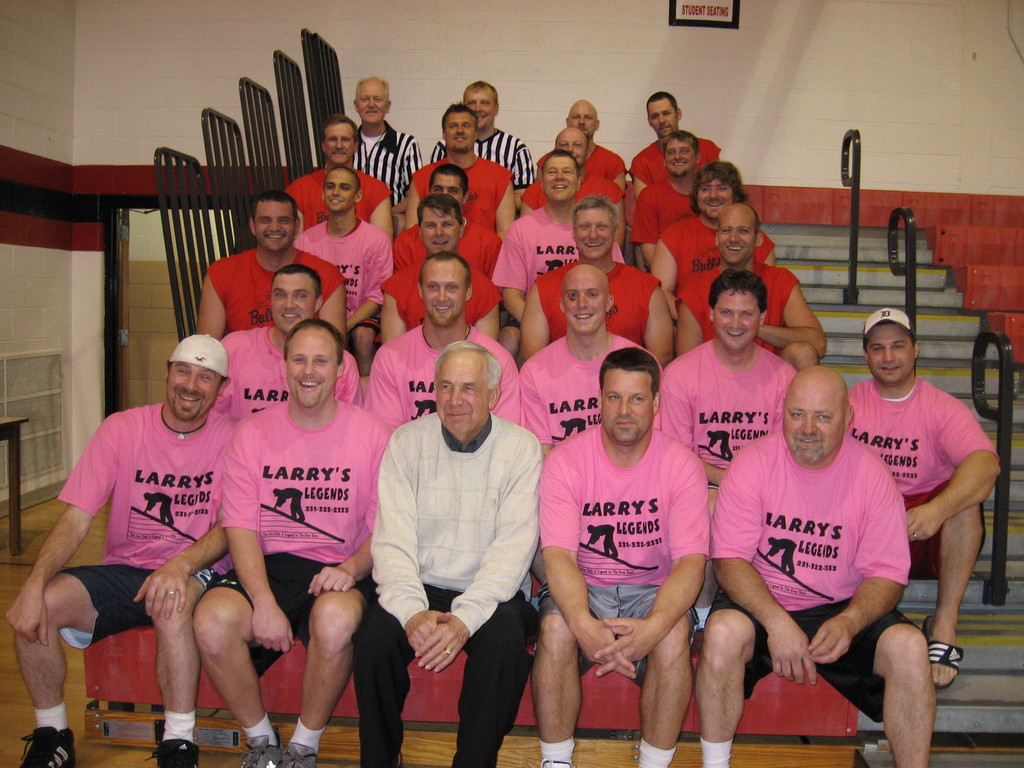 JV and Varsity Basketball teams along with parents enjoyed an evening at the Detroit Pistons game. Great time together!!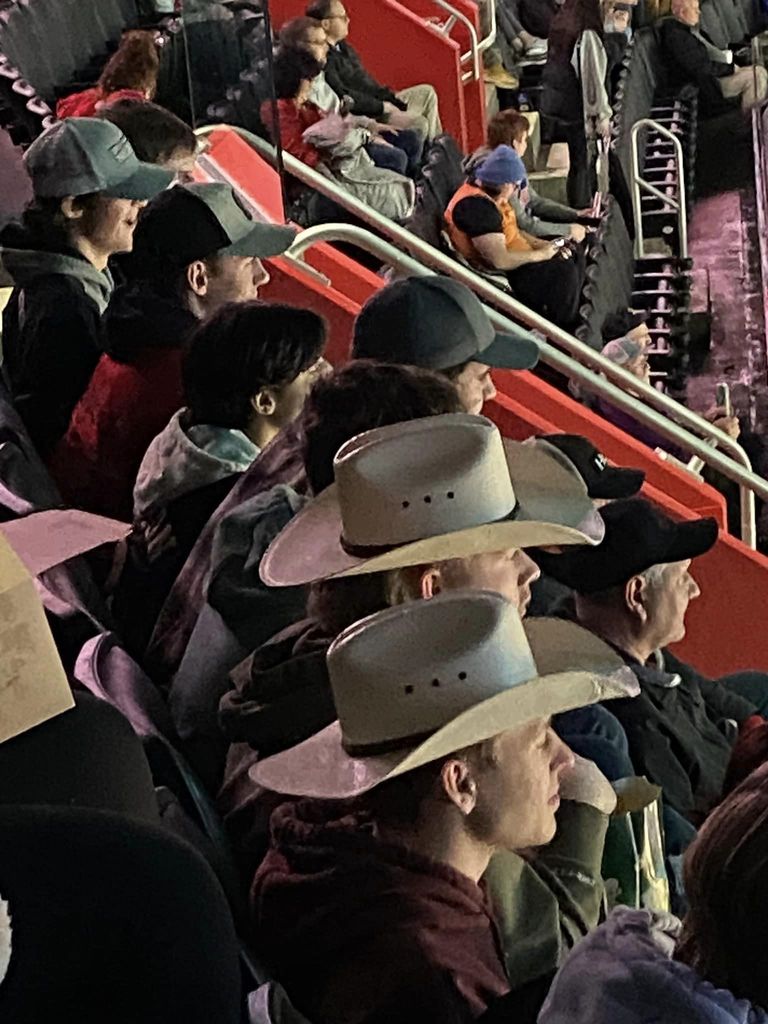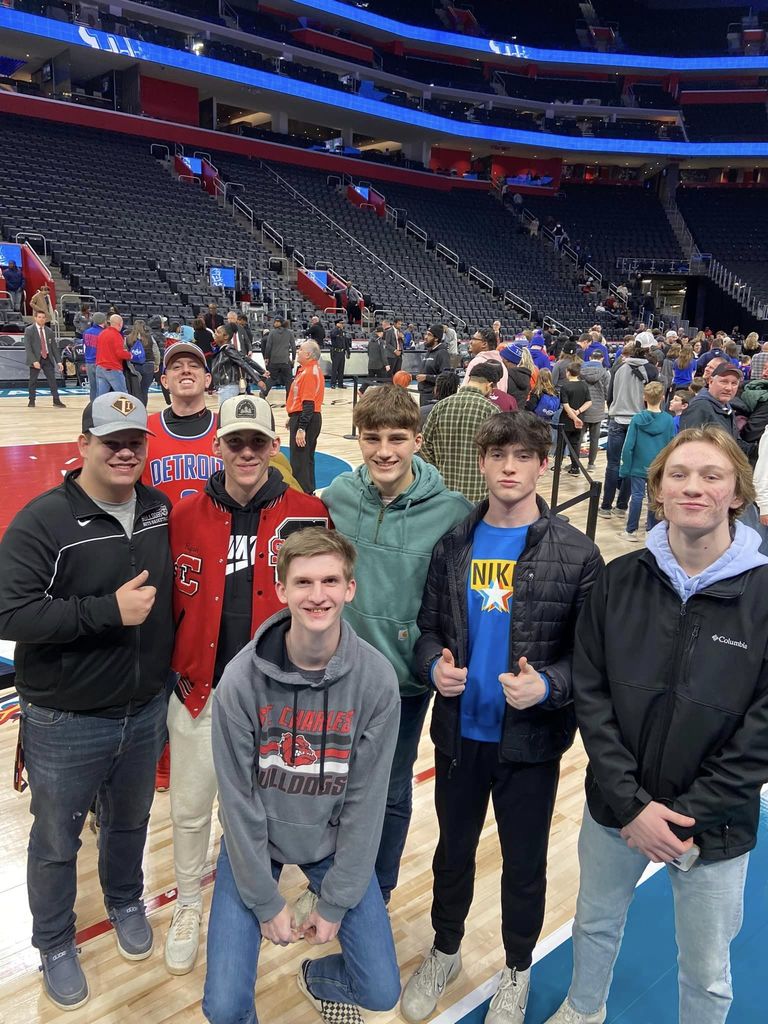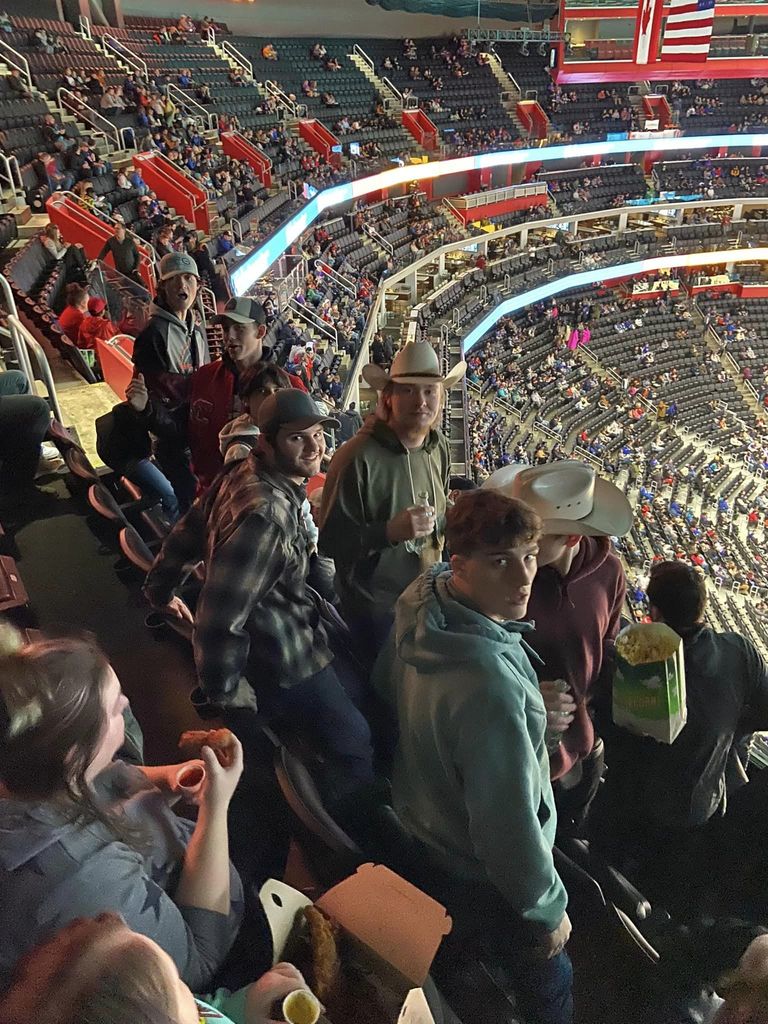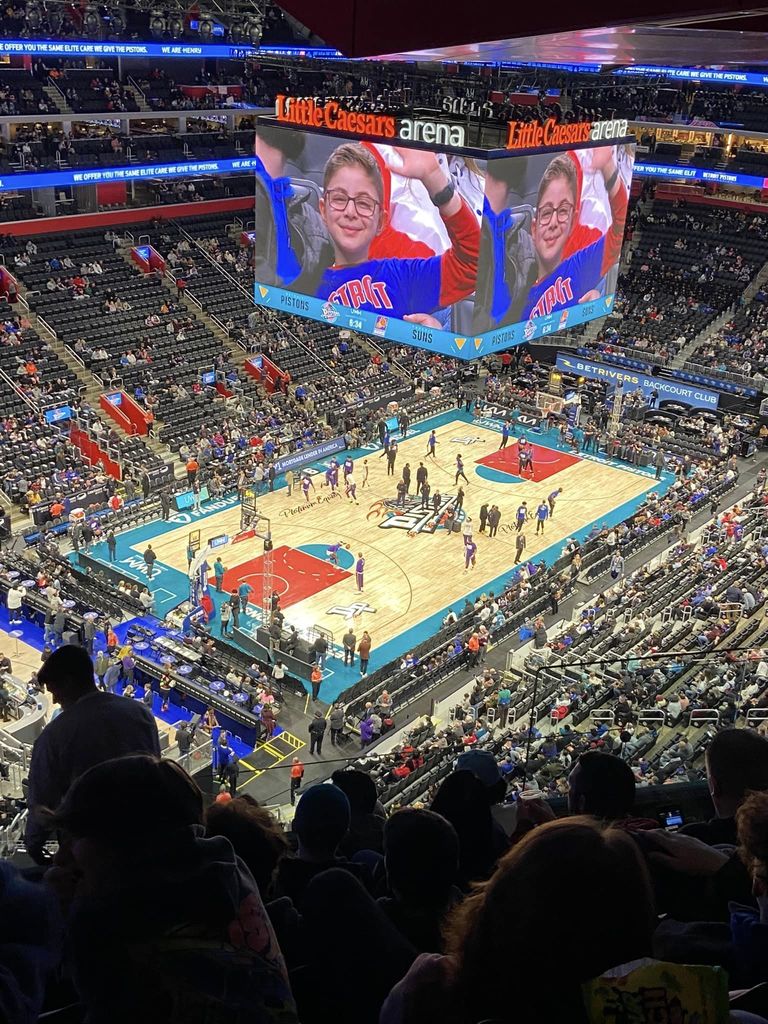 Youth basketball players in the 4th and 5th grade took the court during the varsity half time game!! Go Bulldogs!!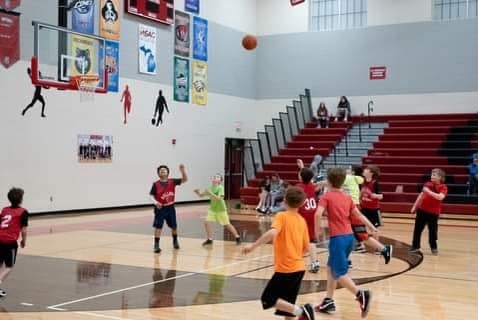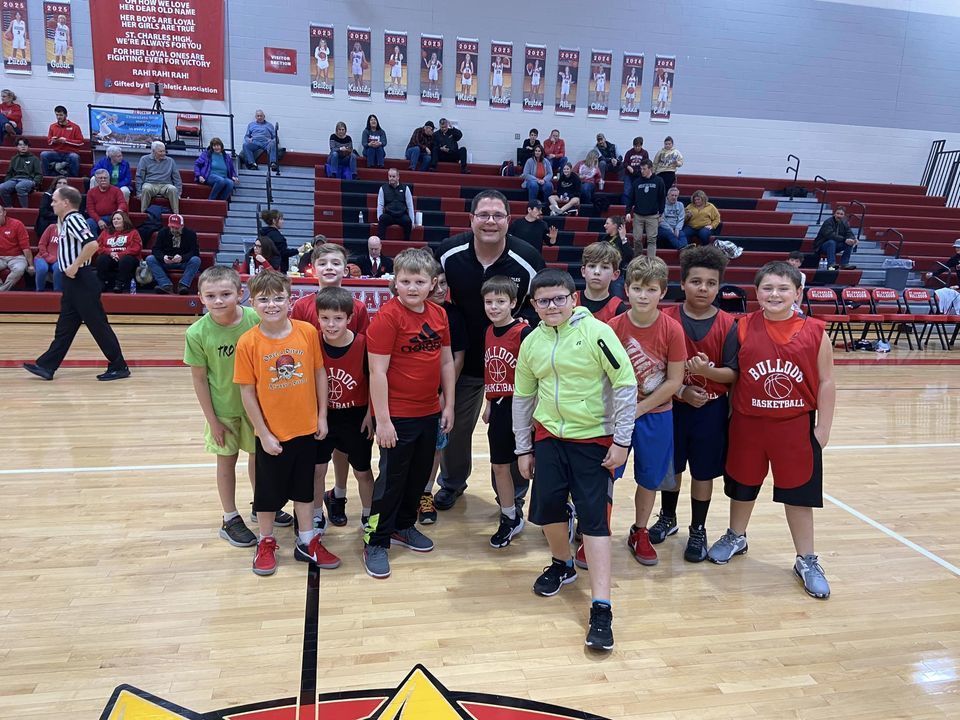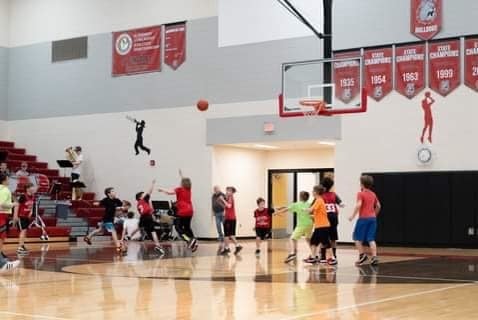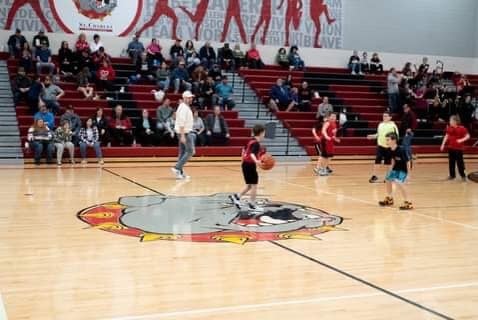 Boys Varsity Basketball Team Is 3-9 In The League And 4-11 Overall T. Luna leads the team in scoring averaging 7.1 pts a game. T. Zelinko is at 6 pts, L. Jastrzembowski 4.2 pts, B. Hilden is at 3 pts per game, R. Cornford, 2.8 pts., C.Milbrandt is scoring 2.7 pts per game and K. Thurston is averaging 1.7. T. Grunas contributed 8 points. Go Bulldogs! We are behind you all the way!!!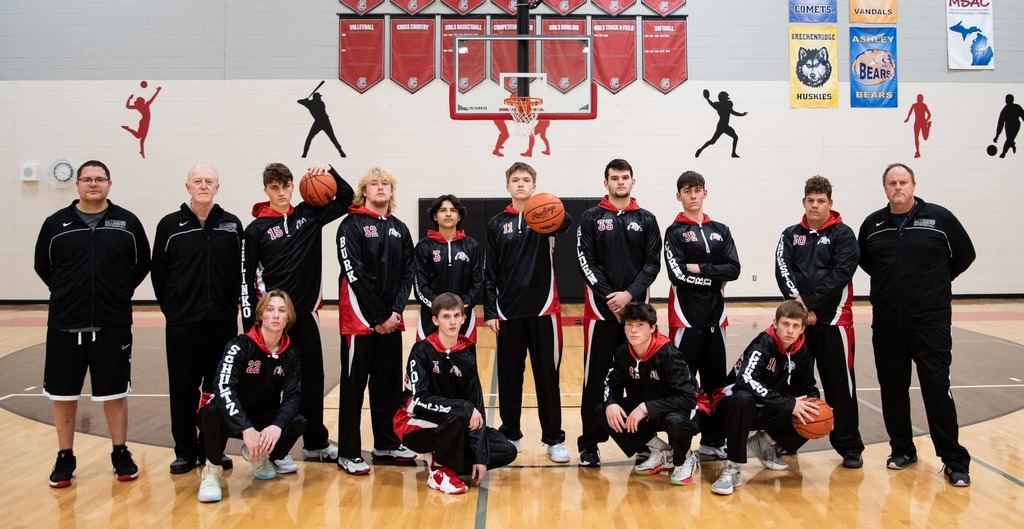 Athletic Schedule 2/6/2023 to 2/11/2023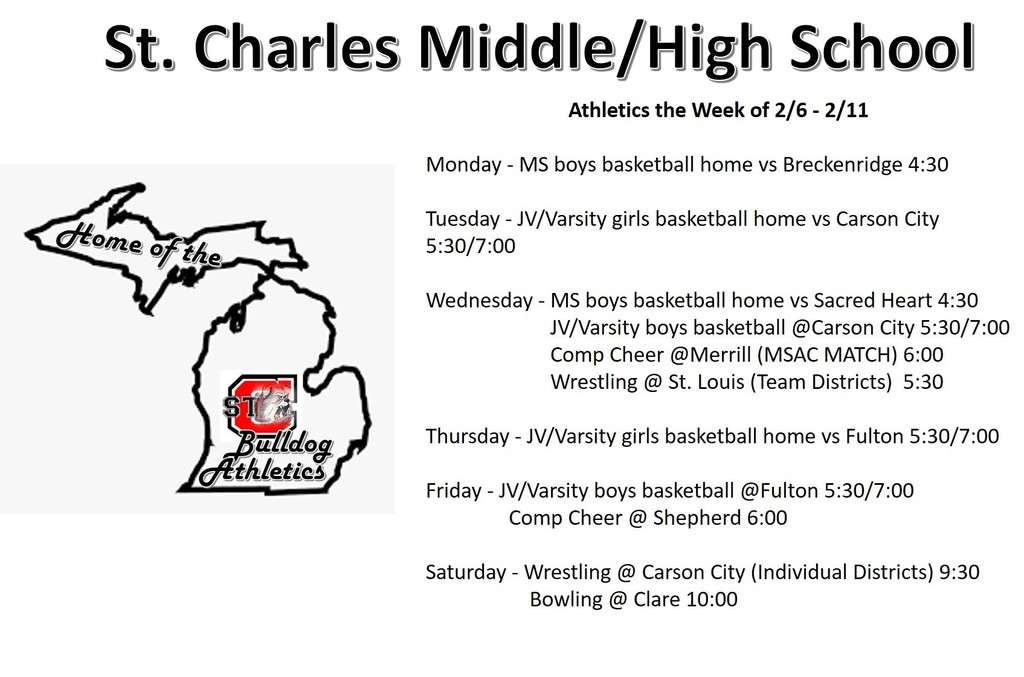 Looking for a fun night out? Join us for STC Quiz Bowl Trivia Night - Wednesday, February 8th at 7 PM in the HS Library. Get your team together and see if our Quiz Bowlers can stump you. $2 per player, and there will be snacks and drinks available for purchase. Hope to see you all there.

Girls Varsity Basketball Remain Undefeated In The Conference 13-0, and 14-2 overall. Girls Average Points Per Game E. Zelinko 10.3 Stimac 9.0 L Harger 8.9 Himler 5.1 A Dinninger 3.7 M. Czymbor 3.1 P Sheltraw 2.9 A Zelinko 1.8 * K Harger 1.7 * Ickes 1.6 Trevillian 1.2 A Hafner 0.3 * S. Schultz 0.3 * A. Armstrong * L. Faughnan * 5 Quarter Players Go Bulldogs! You can do it, We are behind you all the way!!!!!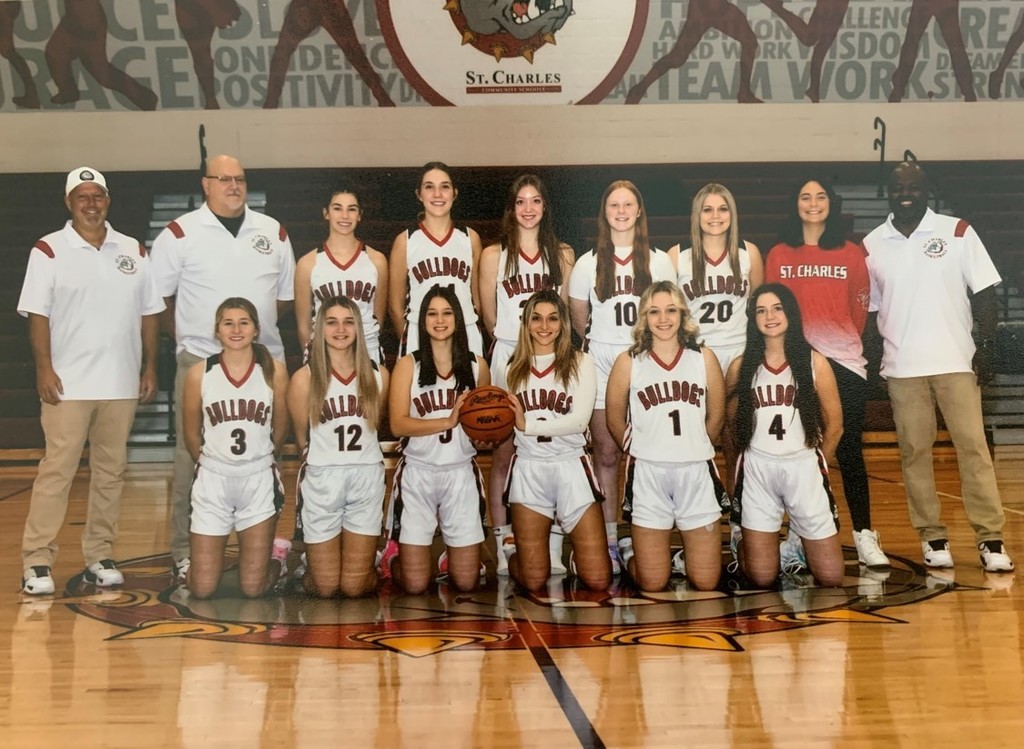 Bowlers Remain Undefeated And Take The Conference Crown The St. Charles Boys Bowling team completed their second undefeated conference season (11-0) in the past 3 years by defeating Coleman (24-6) and Carson City (30-0) in matches held at the Alley in St. Charles. In the opening match against Coleman, the Bulldogs struggled early and dropped the first Baker Game (142-138), however, they rebounded strongly with a season high 213 Baker to go up 6-4 entering the Peterson games. St. Charles cruised from there, taking both Peterson games (841-736, 851-660), losing only 2 individual points, making the final score 24-6. Leading the way were high games from Donald Dinninger (208), Evan Bashans (198), and Gavin Guzy (183). In the afternoon match against Carson City, St. Charles bowled their highest Baker Set of the season, posting a score of 392. The Bulldogs jumped out to an early 10-0 lead taking both games by scores of (191-106, 201-115). St. Charles continued their dominance of the Eagles, posting their first shutout in 3 seasons, by taking both Peterson games (910-574, 820-547) as well as taking every individual point for the final score of 30-0. The Bulldogs were led by high games from Donald Dinninger (226, 198), Caleb Schumaker (203), and Phoenix Thompson (188). The Bulldogs finished the conference season with a record of 11-0.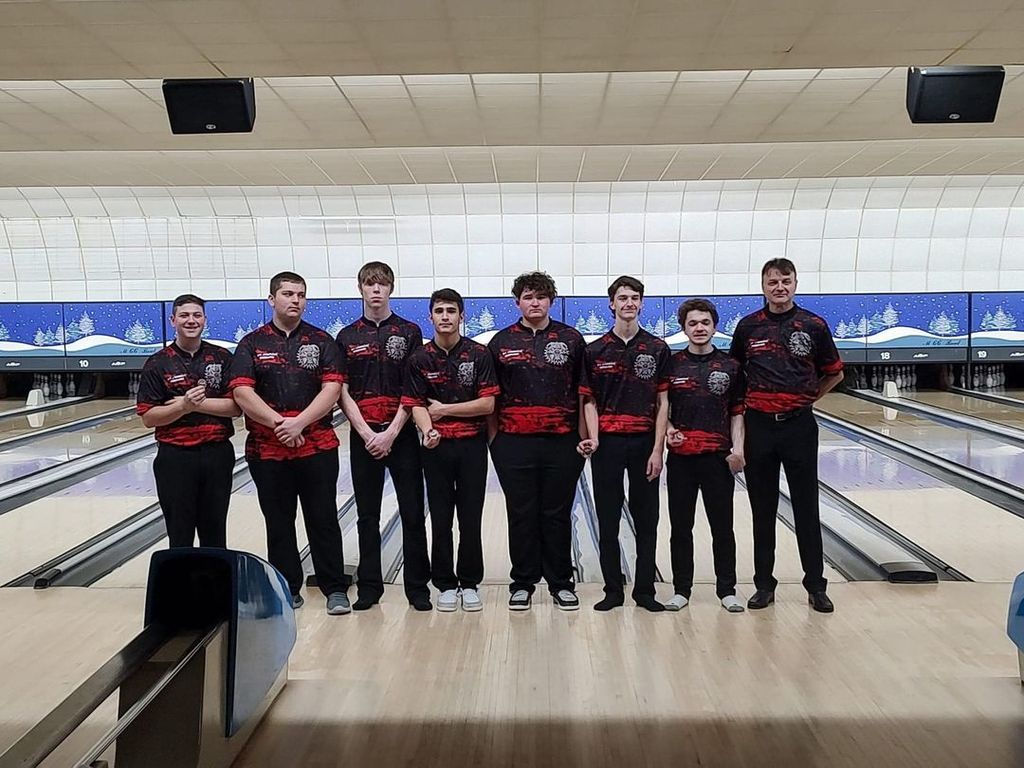 Wrestlers Individual Conference Champions Congratulations to St. Charles wrestlers, Braden Bila and Zeke Torrez, who became MSAC Conference champs in their weight classes on Saturday at Montabella. Also, congratulations to Lydia who took 1st at the girls meet in Midland on Saturday. So proud of their hard work!!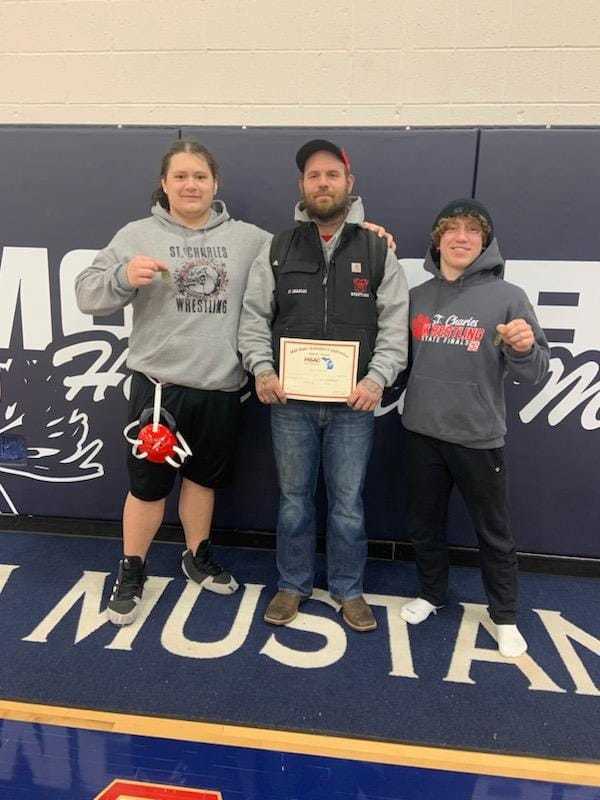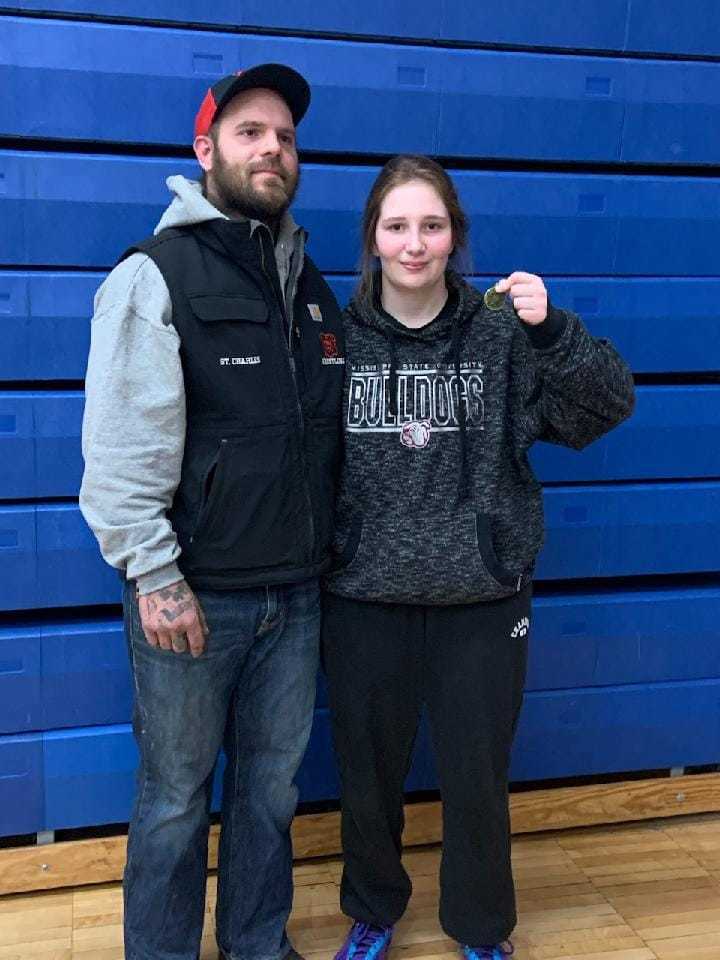 Students in grades 7, 8, 9, and 10 had the opportunity to take part in the first annual Lead With Spirit Event put on by the Saginaw ISD and the Saginaw Spirit. Students were able to hear presentations from CMU Health Medical Students, Barb Smith Suicide Resources, and the CAN Council. After the learning events, students were treated to entertainment by Brian Pruitt and American Idol Season 12 contestant Charles Allen who both spoke, sang, and danced regarding the importance of good choices. Students ended the evening enjoying the Saginaw Spirit taking on the Ottawa 67's.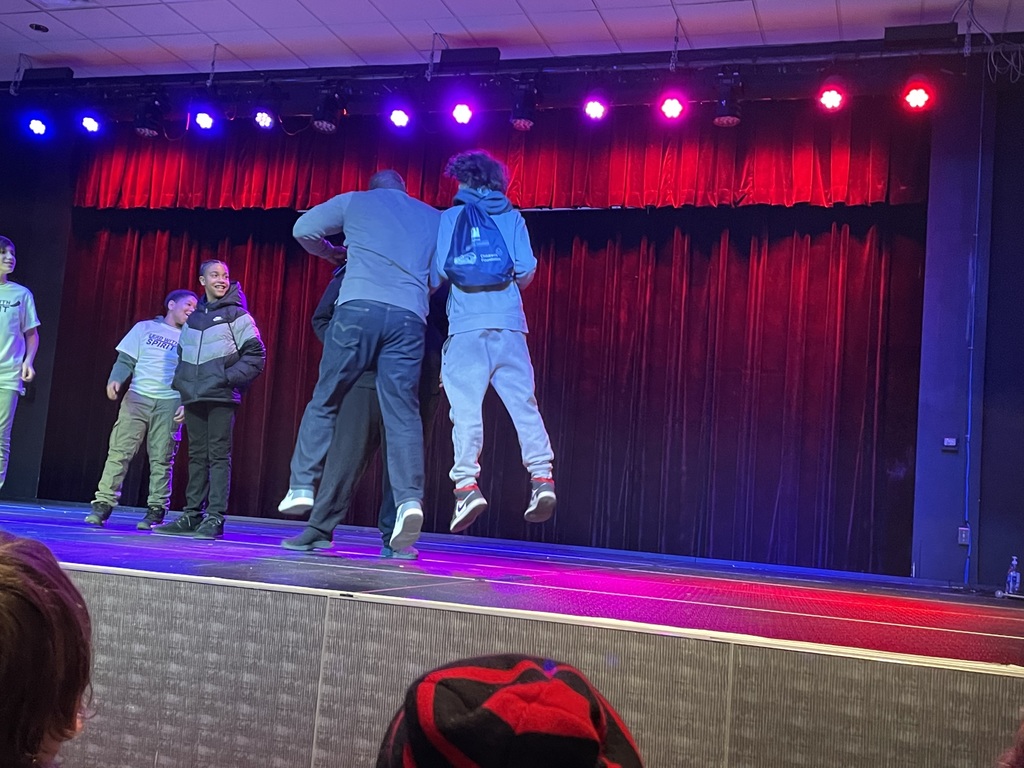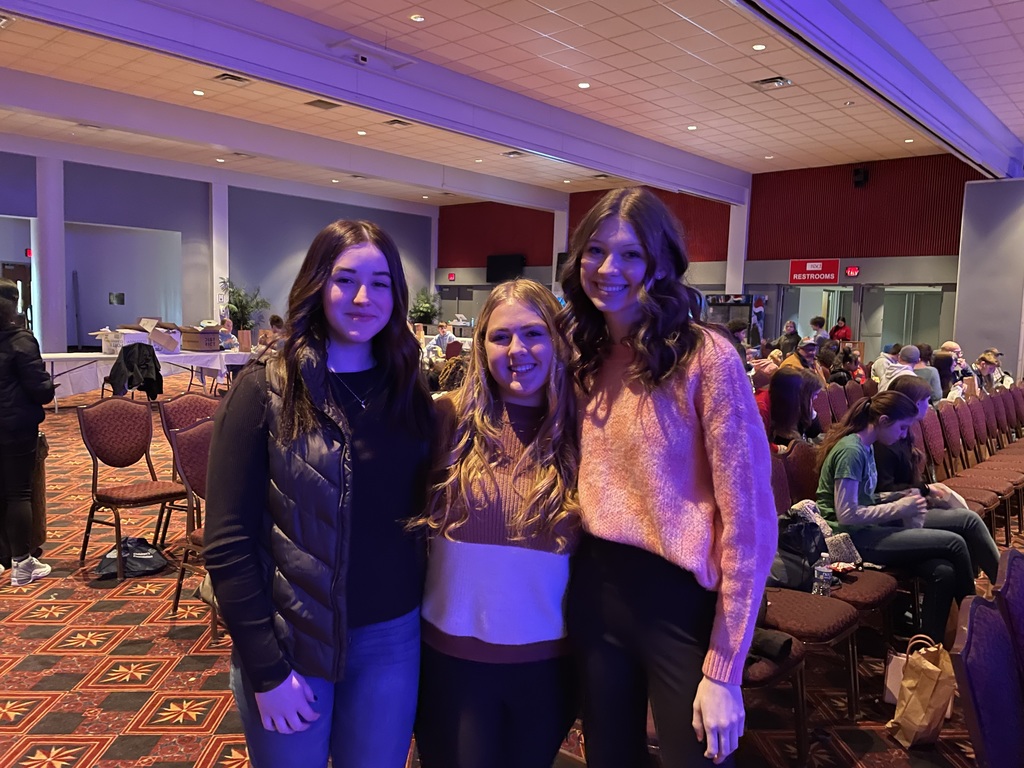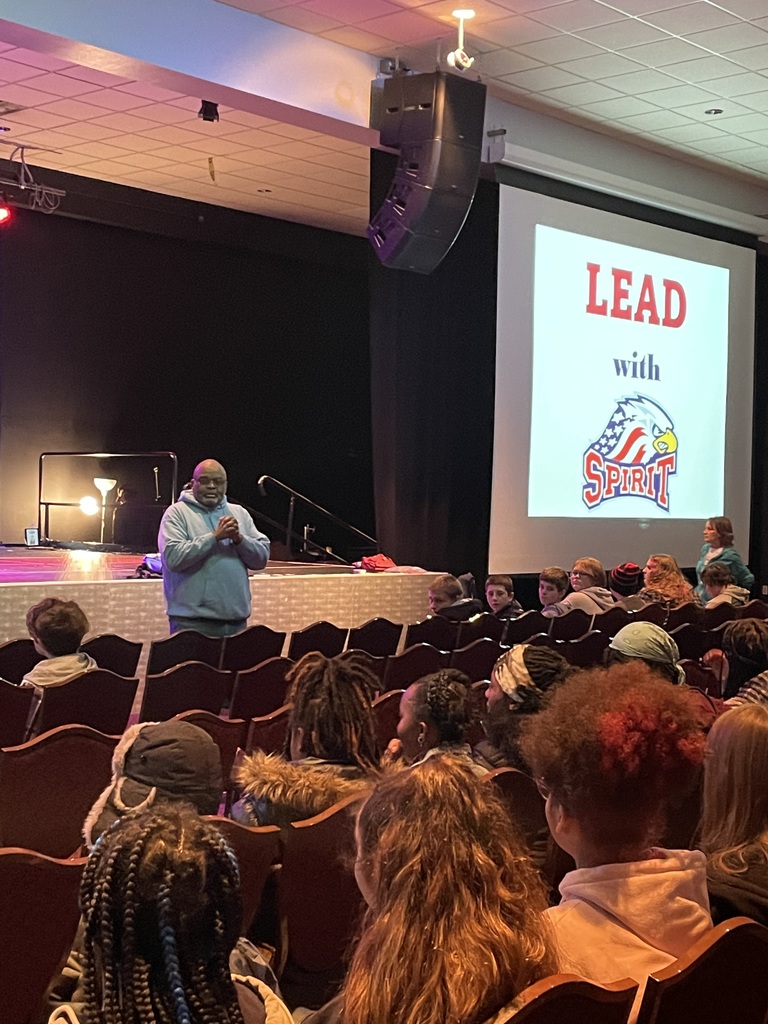 Successful Sunday Senior Scholarship Breakfast writing session. Many of the seniors in attendance were able to finalize and submit the Saginaw Community Foundation Scholarship and work on additional scholarships. Way to go seniors!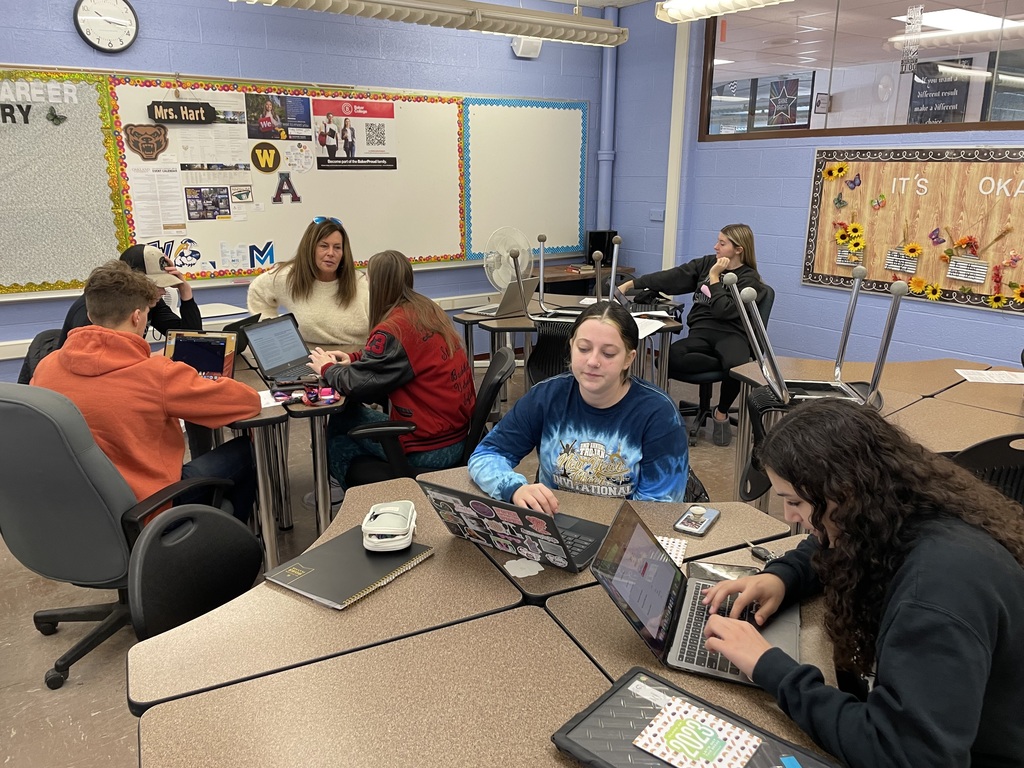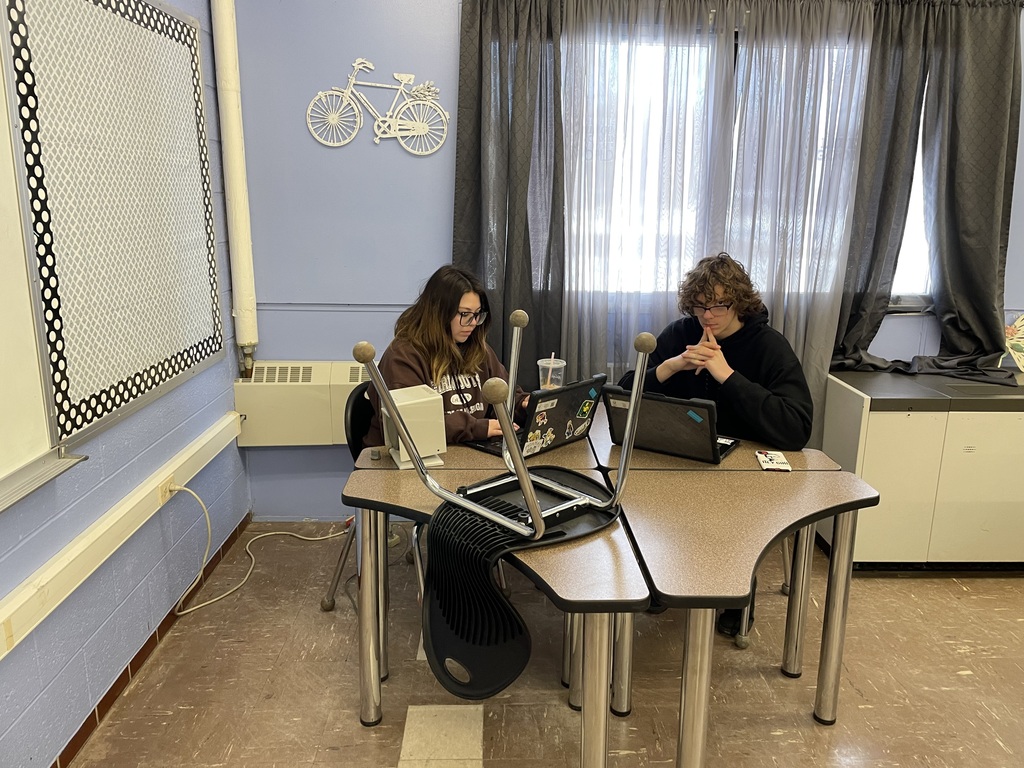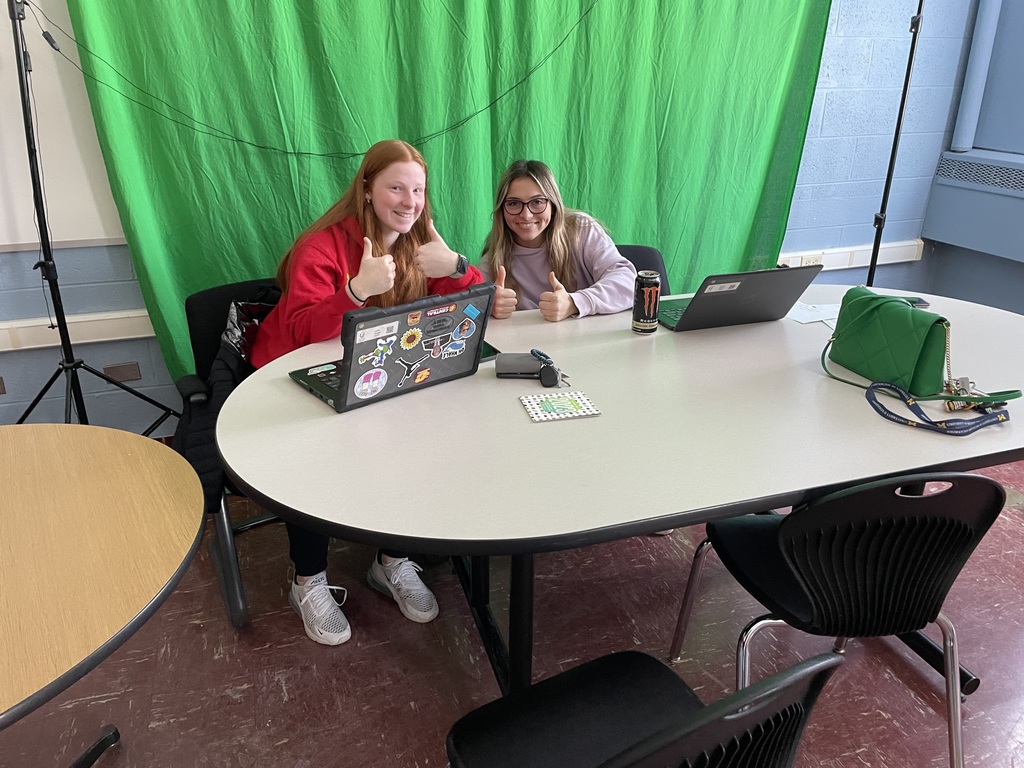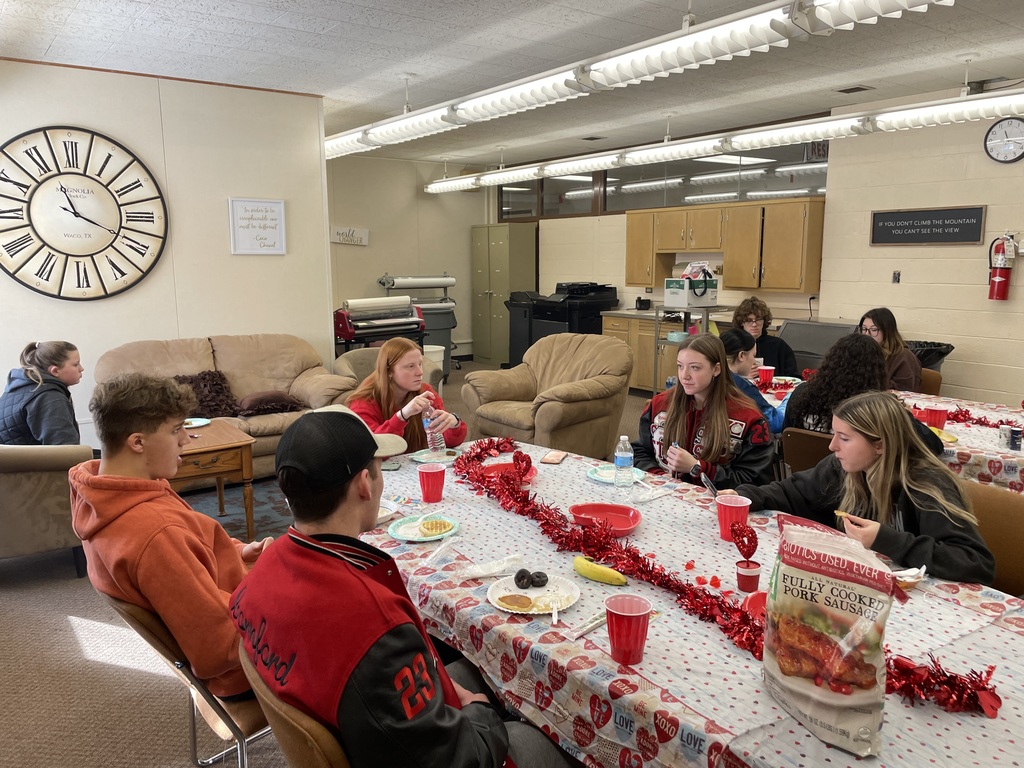 The second Grade Teacher Mrs.VanTiem entered the drawing on Facebook. Michigan Construction set up this contest to help bring awareness to kids about other jobs out there that they can do. Mr. Ray Veitengruber from Decorative Concrete Resources delivered our truckload of books and read us a story.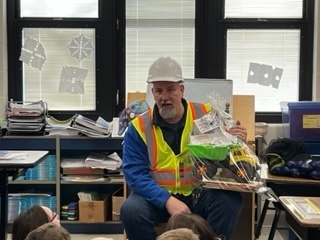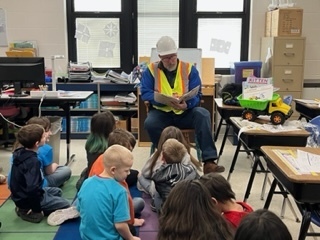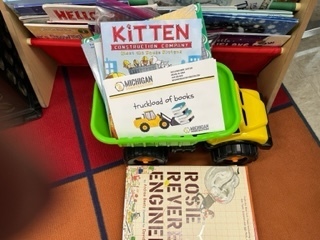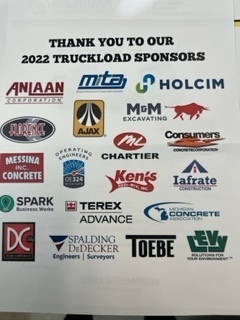 Happy 100 Day from Mrs.Hagen, Mrs. Coleman, and Mrs.Lemaire's class! All three Kindergarten classes dressed up to celebrate 100 days of school.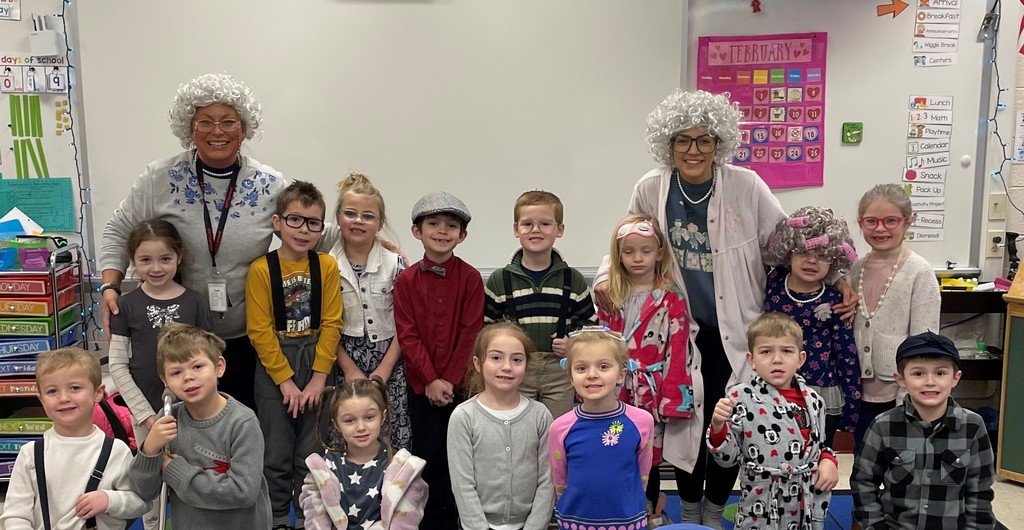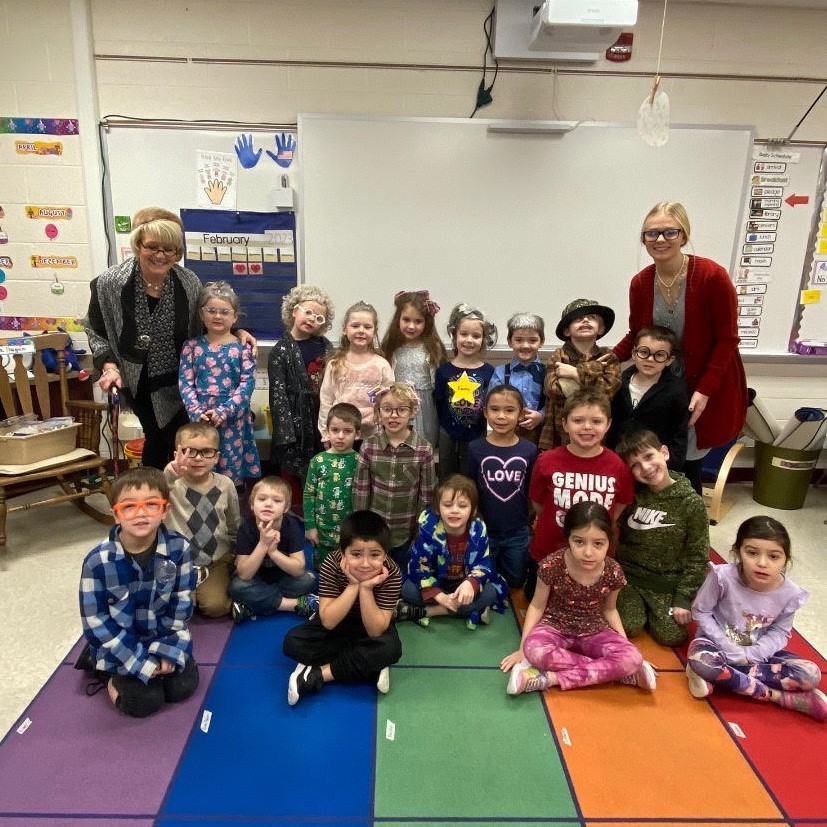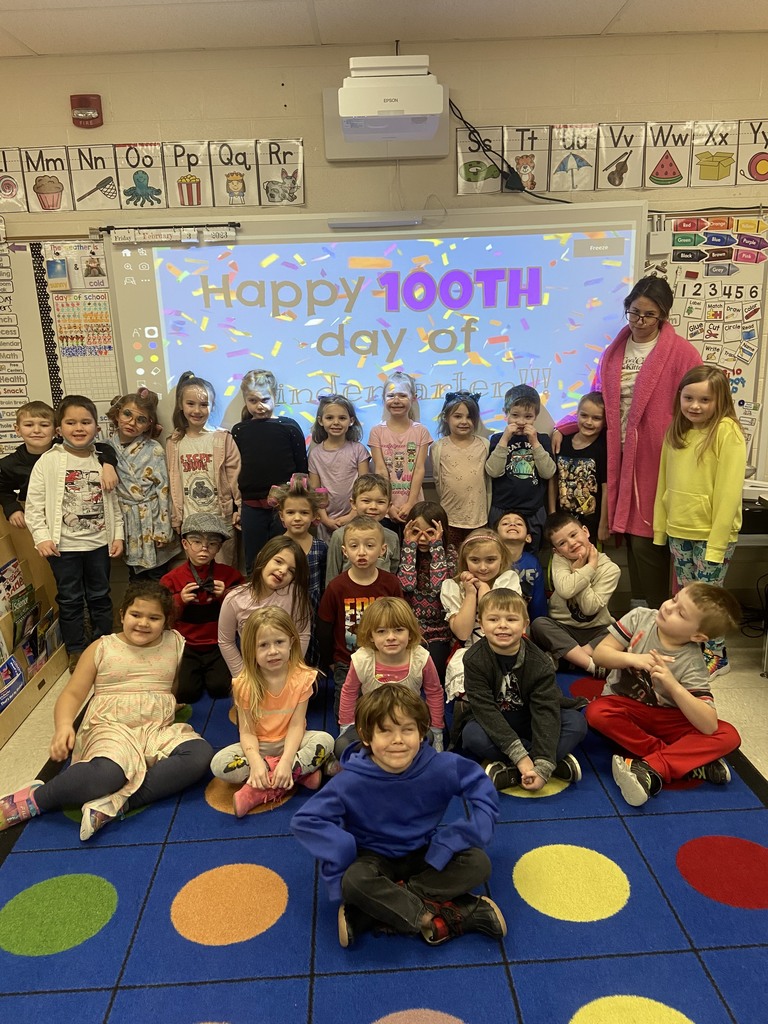 Seniors: Don't forget that this Sunday from 9:00 AM until 12:00 PM we are having the Senior Scholarship Breakfast. You can use this time to work on scholarships, resumes, cover letters, apprenticeship applications, FAFSA, or whatever you need to work on. Mrs. Jordan and Mrs. Hart will be making breakfast and ready to help you! If you are interested, please fill out the Google form: Sunday Senior Scholarship Sign Up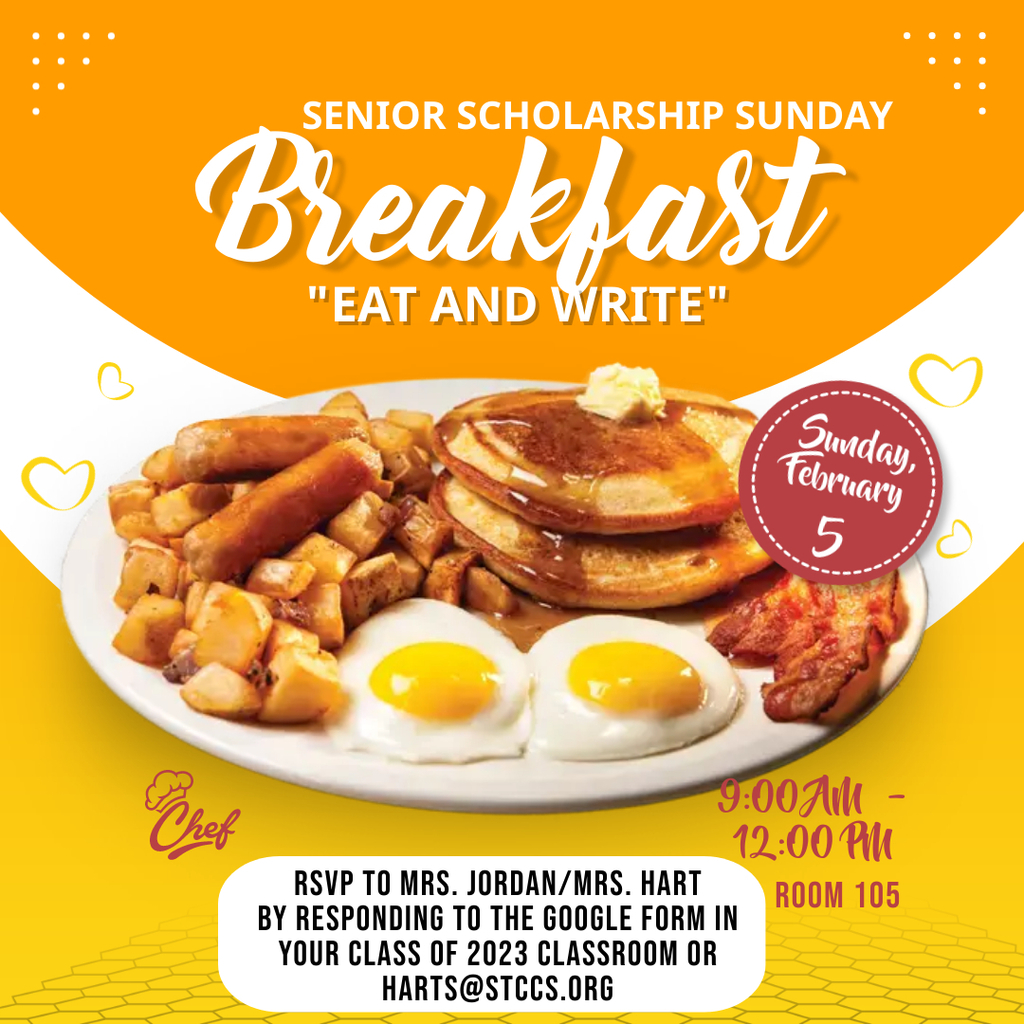 Due to poor road conditions, St. Charles Community Schools will be closed today, Monday, January 30.

Would you like to see the 1/30/23 - 2/3/23 weekly news letter for the MS/HS building? Use the link provided below to view this week's updates.
https://www.smore.com/3hsjr

THIS WEEK IN SPORTS: Monday - 1/30 4:30pm - MS Boys Basketball - Home vs. Coleman Tuesday - 1/31 5:30pm - Wrestling @ Breckenridge 5:30pm - Girls JV Basketball - Home vs. Breckenridge 7:00pm - Girls Varsity Basketball - Home vs. Breckenridge Wednesday - 2/1 4:30pm - MS Boys Basketball @ Ashley 5:30pm - Boys JV Basketball @Breckenridge 7:00pm - Boys Varsity Basketball @ Breckenridge Thursday - 2/2 5:30pm - Girls JV Basketball @ Montabella 7:00pm - Girls Varsity Basketball @ Montabella Friday - 2/3 5:30pm - Boys JV Basketball - Home vs. Montabella 7:00pm - Boys Varsity Basketball - Home vs. Montabella Saturday - 2/4 9:00am - Wrestling @ Montabella (MSAC tournament) 10:00am - Competitive Cheer @ Heritage 10:00am - Bowling - Home (The Alley) - MSAC match - Senior Recognition Day

Saginaw Career Complex (SCC) Important Dates: February 2 - SCC Open House & Skilled Trades Night. SCC Open House for Students and Parents.

Middle School - Bulldog Pride Congratulations to the 7th and 8th grade students that made Bulldog PRIDE for the first and second marking periods. To earn PRIDE (according to page 26 of the Handbook), students had to: Earn a C or better in all of their classes Have no discipline (detentions, ISS, OSS) Have no tardies Have no unexcused absences Have no more than 3 excused absences Students, you will earn a lunch pass for each marking period that you earned as well as a treat for each marking period you earned. These will be passed out in your ELA class. 7th Grade (1=first marking period, 2=second marking period) Gordon B. (1-2) Wyatt C. (1) Amelia D. (1-2) Abrielle D. (1-2) Easton H. (1) Gwen K. (1-2) Brayden L.(1-2) Alaina M. (1-2) Blake R. (1) Kellan S. (1-2) Brock S. (1-2) Owen W. (2) Nicole Z. (1-2) Jacob Z. (1-2) 8th grade (1=first marking period, 2=second marking period) Brooklyn B. (1-2) Charlie C. (1-2) Alison D. (1-2) Julia D. (1-2) Kylie F. (1-2) Leah G. (1-2) Macie H. (1) Chase J. (1) Fayth J. (1-2) Taylor K. (1-2) Joe L. (1) Ella M. (1-2) Avery R. (1-2) Landen S. (1) Riley S. (1-2) Ashton S. (2) Kayla S. (1) Jessey T. (1-2)